There aren't many slam dunks in business. Training videos Usually, it's a choice between cost and effectiveness. Thankfully, you don't have to compromise either if you want to create training videos. You can save money and give people what they want in one fell swoop.
An employee training video like Microsoft has used video to slash its classroom training costs. Training costs were cut from $320 per person to just $17 per person with training videos—a saving of $303 per person. Other brands, like IBM, Dow Chemical, and Caterpillar Inc., have all generated a return on their investment with training video learning compared to traditional in-person training. IBM saved $579 million in the first two years of its video training learning program, with travel and lodging expenses accounting for 40% of the savings.
And we haven't even mentioned that people like video better than other marketing methods. According to Forrester Research, 75% of employees who watch training videos would rather watch training videos than read an article, document, or email. Moreover, videos increase retention by 35 percent.
Interestingly, training videos can also improve your organization's ability to recruit millennials. Eighty-seven percent of young executives prefer to work for companies that are video-savvy. It seems, then, that video works great for all these reasons and more.
But let's stop talking and start watching training videos so you can see this powerful marketing method in action. Every day, more than 500 million people watch YouTube training videos, which have over one billion users. In case you didn't know already, one of the primary reasons behind these extraordinary numbers is that internet users globally spend one-third of their online activities watching videos.
What Are Training Videos?
Training videos are professionally planned, recorded, and edited videos that help a target audience learn new skills and improve existing ones. Unlike classroom training sessions, training videos can be played on a loop and accessed by users easily regardless of their location.
What Makes Training Videos Effective?
Most organizations that relied on classroom employee training videos for decades have gradually started shifting towards videos. For them, video training is far more effective than classroom sessions. Two of the most common factors that make it happen are as follows:
Training videos offer employees much-needed flexibility and ensure that they can learn anything from the comfort of their home or office by accessing videos on smartphones, tablets, or computers. Whichever ways they opt to get trained, the outcome remains the same.
In live classes, you don't get enough time and chances to correct mistakes without getting noticed. However, training videos are scripted, recorded, and uploaded with proper planning, so the chances of committing mistakes or leaving out any crucial topics are negligible.
While it may appear that videos are becoming increasingly brief, there is always a desire for longer content. At slightly over 26 minutes, this film, for example, is on the longer side of training videos. It's basically a guy with a whiteboard in a kitchen. Despite the fact that he has clearly prepared content on how to make a perfect cup of coffee, he keeps it flowing and conversational. It's a little like getting to converse with a barista for half an hour. Pros: These types of videos are less expensive to make. Cons: More thoroughly created material will save money in the long run because it will take up less staff time.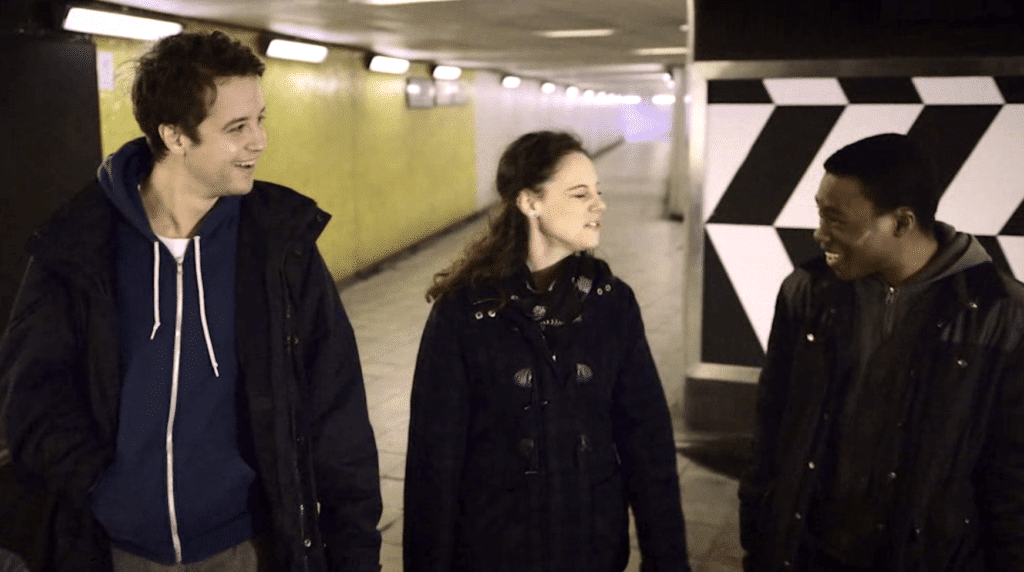 Lifesaver is an interactive training video that teaches CPR and the Heimlich Maneuver. Through a series of immersive experiences, the viewer is put into the role of a lifesaver for people who are in life-or-death situations, such as cardiac arrest or choking. When someone's choking, you have to decide what to do.
This short video created by IBM is a perfect example of how some of your colleagues are uncomfortable at speaking during team employee training videos, and how you, as a manager or supervisor, can help them creatively handle this problem.
How many times have you watched someone interviewing a cloud?Well, probably never.LDS Church just did that back in 2015 and put across their lightning safety message in the quirkiest possible way.
Adobe Inc., a global computer software business based in the United States, prepared this in-depth training video to assist customers to get the most out of the new capabilities in Photoshop CC.
Planning a trip to Vegas? You might want to take a look at this video created by Swedish online gambling company Betsson first! In it, they train the viewer to optimize their chances of winning with mathematical strategies.
Online basketball training platform Elite Guard training video this real-world video with help from coach KP Potts. EGT has created an entire business around this model: helping young people be the best basketballers they can be through insightful online training clips.
Seattle-based restaurant chain Pagliacci Pizza made this 2.5-minute training video to help their staff and viewers alike learn how to roll and toss dough like a professional.
The basic style of this video – a professional narrating and demonstrating how something is done – makes it easy to produce yet highly effective. For a small business like Pagliacci
This popular customer service video was created to 'empower leisure and hospitality staff with a clear checklist of customer service recovery tools and techniques.' This is a preview of the full-length version, but we can still see how it uses great acting in scenarios unfortunately all too common to customer service workers to great effect
Professional development and training service Learn iT! made this comprehensive software training video for Microsoft Excel 2016. At over 2 hours in length, and with almost 700,000 views, it proves that training videos can be as long as they need to be.
British multinational retailer Tesco created this innovative corporate training video to make the experience a bit more fun for their staff. It brilliantly combines live-action with comic book-style animation to help demonstrate how they should interact with customers.
American makeup brand Maybelline New York created this interactive training video to help its clients choose and achieve the latest trends in mascara.
Turkish manufacturer EAE Elektrik decided 3D animation was the best way to train people to install their cable trays and for good reason. It allowed them to show the enormous complex structures that can be built to full effect, unlike the limitations (both time and space) of live-action.
14. Fuze Desktop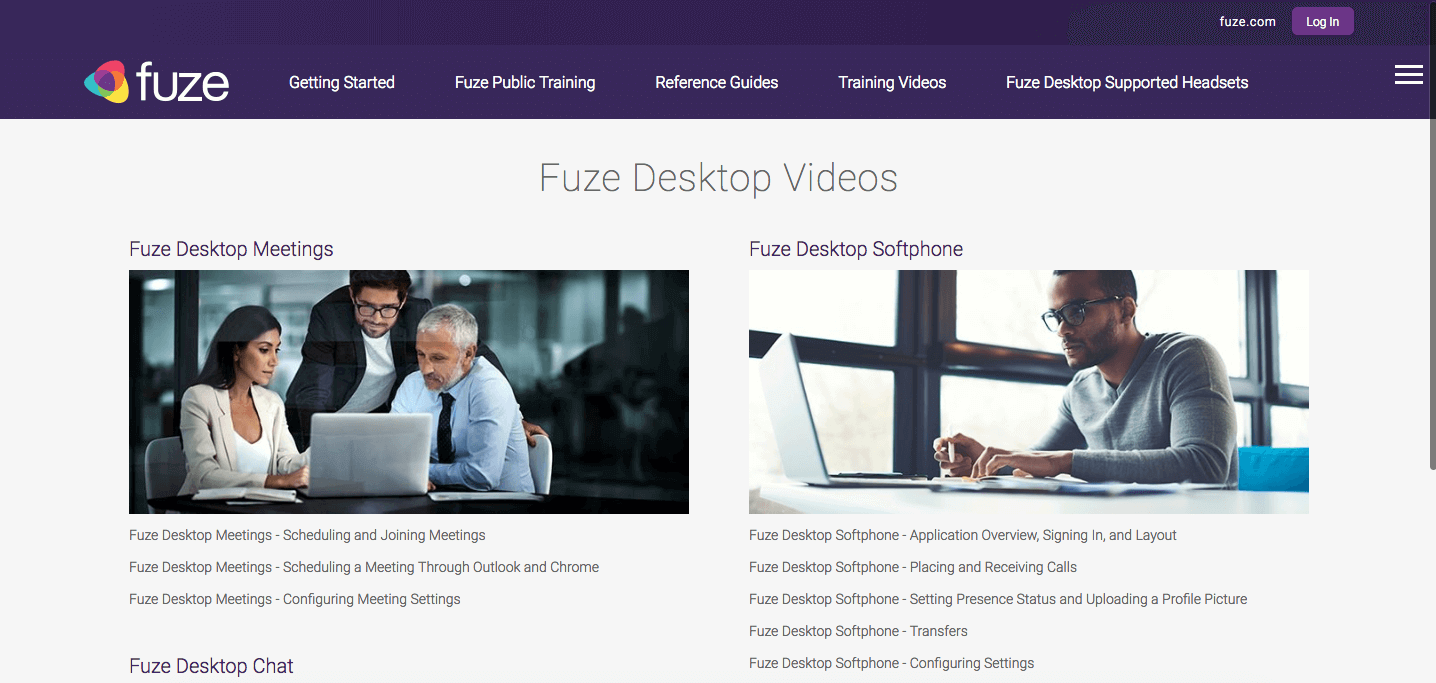 Cloud-based unified communications service provider Fuze created an entire webpage dedicated to a training video. Take a look at it for yourself here. It is a go-to resource for any of their customers experiencing difficulty and covers every feature of their software.
In the long run, investing in training videos like this will save time and money for software companies. It dramatically reduces the need for customer service as well as the complaints and negative reviews that inevitably come with the job.
Central Piedmont Community College in North Carolina made this fire evacuation video to demonstrate the steps everyone should take in the event of a fire in one of their campus building. It is aimed at staff, students, and fire marshals alike.
This training video, made by Dogs Trust Dog School, trains dog owners to train their dogs to come when called. It is a well-made live-action video that works not only as an insightful instructional but also as a great advertisement for the school's services.
In certain cases, training videos can be the best way to advertise your service. By giving the audience a small taste of how it could benefit them (or their dog), it is likely to make many of them want to take the next step.
This wonderfully informative little live-action tutorial centers on its low-key start speaking directly to the camera. His warm, even-keeled presence gently guides the viewer on a mission to uncover almost anyone's email address in just seconds.
Did you know there are 25 different ways to wear a scarf? Neither did we! The bold claim alone is enough to make you want to push the play button on this creative tutorial video.
Ginger Pale is a comic purple cartoon character and star of his own YouTube channel. In this tutorial video, Ginger Pale explains how he makes his popular videos.
In the opening, he lays out the five parts of the process: writing, recording, animation, editing, and upload. For each part, he describes the process and exact tools he uses. This tutorial video smartly shows some of those tools in action, like how much better audio sounds when you use a professional microphone.
In the course of this tutorial video, Ginger Pale goes on to explain lip-syncing, music, coloring, plus gives animation and software tips. Even though it's just over 5 minutes long, this video tutorial really packs in the details. There are also nice little interjections from a green friend who makes sassy comments to break up the explanations. Thanks to the entertaining characters and fast-paced, the information flies by.
If you've ever experienced cake envy, this delectable tutorial video is not to be missed. Opening on a series of glamourous cake shots, there are so many tasty visual morsels within the first 20 seconds that it's hard to look away.
Wondering whether to justify left or right? Not sure what justifying even means?! This training videos tutorial shows you crisp animations composed of black text on a white background. The stark black and white palette of the video is accompanied by instrumental background music, yet almost no spoken words.
Conclusion
I hope this post has given you a better understanding and helped you get started on your own. Which of these 25 examples is your favorite and which could be of use going forward? Don't forget to leave your questions or comments below. I'd be happy to reply!